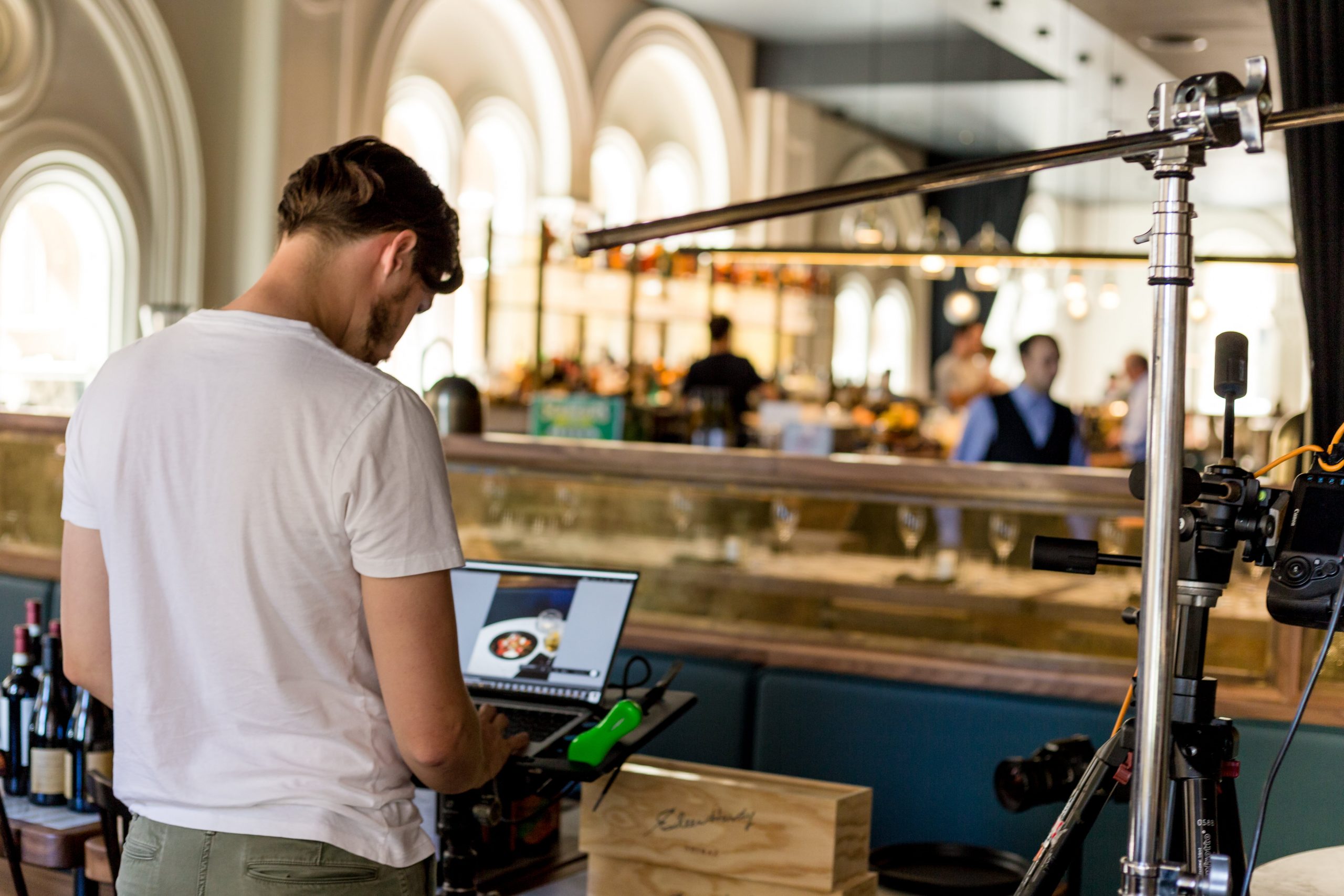 Embracing cutting edge technological developments changed nearly every field of business; the way goods are purchased, sold and transactions are made. This factor has already upgraded the meal delivery service and now anyone can order anything and enjoy their meals within 30 minutes in the comfort of their home. Home delivery services with their advanced technology are giving competition to restaurants however tech-devices also provide endless possibilities to expand your restaurant business and attract customers. 
From POS systems to Kitchen displays, new technologies are revolutionizing and introducing new digital ways to manage and grow your restaurant business. But many restaurant owners are not familiar with them and innovations that can transform their business. There is no need to worry I have made a list of 7 technologies that can increase restaurant sales and revenues. These high-tech devices can also be installed in your restaurant business to attract new customers and boost sales and revenues. 
 Bluetooth Temperature Sensors
Every restaurant owner knows that food safety is necessary but it can be a pain too. Hence many restaurants are now installing Bluetooth Temperature Sensors that help in ensuring that food and tools are in good condition. By using this device, restaurants can manually or automatically check on the temperature of food stored and devices in seconds. Restaurant managers can set temperature limits for each food and kitchen equipment and the device will notify them in case temperature goes beyond the set limit.  
It can also record temperature reading so that the manager does not have to do that. Moreover automatically recorded logs are accurate and more trustworthy as compared to logs made by staff employees. This Bluetooth temperature sensor can prove to be very beneficial for restaurants as it helps in keeping the product safe and in doing so it helps restaurants in avoiding food waste and save money.  
POS
In today's day and age, if you are using a checkbook to keep track of your orders, receipts and orders then you need a POS system. POS system can keep a record of orders, maintain inventory and print various order tickets. Just accepting money as the only valid payment method is outdated as many people prefer to carry credit cards. A POS system can solve all your problems as it provides you with numerous ways to accept bills. 
It can also help you in keeping track of the preferences of customers that can prove very helpful in formulating your market strategy. POS system also allows you to integrate E-Waiter and E-Menu so that you are always in control of your restaurant. POS system can really put you in ease as POS allows you to keep track of your business from anywhere in the world. Installing a POS system can really be a game-changer for you and your restaurant business.
Digital Menu
In traditional restaurants, customers have to wait for a server to come to their table and distribute the menu and then take individual orders from everyone. This can be very hectic and chaotic especially during rush hour when all tables are all filled and waiters are running here and there trying to serve every table. If you provide every table with Digital Menu then the customer can place an order on their own and check the status of their order too. They can also order as much as they want and at any given point they can order additional items. 
Digital Menu, when integrated with E-Waiter, can prove to be a really big help for your business. It is known for giving the customer a satisfactory experience and service. You should really have a Digital Menu if you want your business to run smoothly and calmly.
E-Waiter
Usually, customers have to wait for waiters if they want something extra or if they want some sauce, which can be very frustrating. E-Waiter can help the waiters in serving efficiently. E-Waiter informs servers about the tables that need assistance regarding orders, table change and other services so that the waiter can directly go to target and solve the problem without going to each and every table. The integration of E-Waiter with Digital Menu allows waiters to receive call messages with the nature of assistance needed and table number so servers can directly go to the target table without wasting time.
E-Waiter helps the staff in keeping track of order status and other services. It helps them in serving without delay and confusion.
Automated Purchasing Tool
Restaurant managers and owners need to keep track of their stocks and products which can be a headache. However, you can just install an automated purchasing tool for that purpose. This tool is directly linked to your inventory so that it can keep track of your stock and alert you in case of a low product level. This tool also provides purchasing recommendations that are based on forecasted sales quantities and vendor product lead times etc. This digital tool is also able to automatically place an order for goods whenever stocks reach a certain level. The automated purchasing tool can assist you in managing the whole purchasing process. It can prove to be of great assistance in restaurants to keep watch over inventory and stocks.
Kitchen Display
Kitchen Display allows the chef to view the orders on a screen. The cook can prepare the order according to priority and the order queue instead of preparing some random order. It can help a restaurant avoid various classic fails like wrong order that makes a customer say "this isn't what I ordered". There is no chance of miscommunication as orders placed through E-Menu/ E-Waiter are just placed on a screen for chefs to read. 
Kitchen Display leaves no room for mistake and miscommunication this results in satisfied customer service. It can help you in dealing with a lot of customers at the same time without messing up their orders.
Table reservation system 
A table reservation system can save you and your customers a lot of time and energy. You can provide a table reservation widget on your social media or website. It can help a customer in reserving a good table so that they can enjoy the meal even during rush hour without having to wait for a long time. They can also pre-order meals and it is helpful for both your restaurant and the customer.
The reservation manager can also suggest optimal seating arrangements and notify them via text when a table is ready for them. A digital reservation manager is a must in every restaurant that caters to a lot of customers in small spaces.
Installing these devices in the restaurant will surely benefit everyone from waiter to manager to customers. Now that you are familiar with these devices, you can choose the one that you think you need in your restaurants. It is these innovations and up-to-date services that can provide you an edge over other food restaurants. Some of these tools might be a little expensive but they are worth the investment.